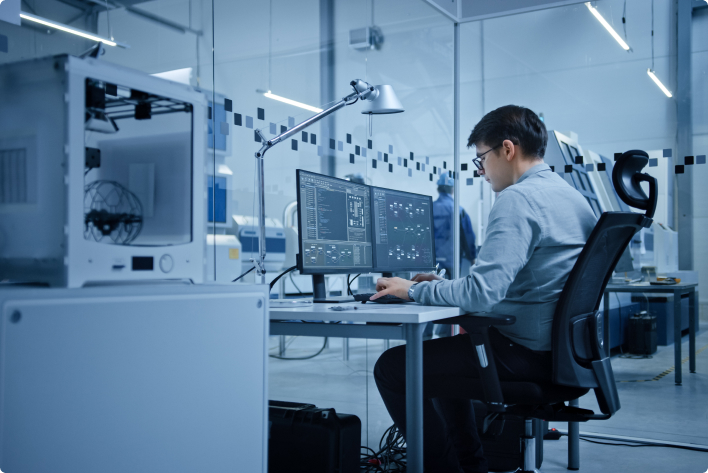 Engineering
Services
Teltronic provides professional services including industrial design and circuit design and software development.
From design to manufacturing, Teltronic ems has the capacity to cover all possible customer requirements.
With a group of experienced engineering and manufacturing professionals, we can provide customers with flexible technical support.
At each stage of the process, all factors related to the product life cycle, including manufacturability and cost-effectiveness, are considered to  accelerate development and minimise engineering and manufacturing cost.

Design
With 45 years of experience in RF design, we can provide customers with a
complete service:
Capture of electrical diagrams.
Single-sided to complex, multi-layer (+12) circuit design. BGA components; 0201 packages and fine pitch integrated; blind hole, buried, micro via; impedance control and high speed line design.
Development of information for the manufacture and assembly of circuits.

Software development
Strong software development skills for testing.

DFX analysis
DFX analysis service for the entire production process focused on:
Reduce the cost of production.
Reduce the frequency of test production.
Improve production efficiency.
Manufacturing
services

Teltronic ems has a team of specialists who, aided by advanced manufacturing equipment and technologies, can provide a complete service capable of meeting any demand.
We cover from the SMT process to the assembly of the product, with the support and supervision of our NPI department throughout the production process and being able to adapt to both low volume demands and those requiring high volumes, always with the aim of satisfying the customer's needs.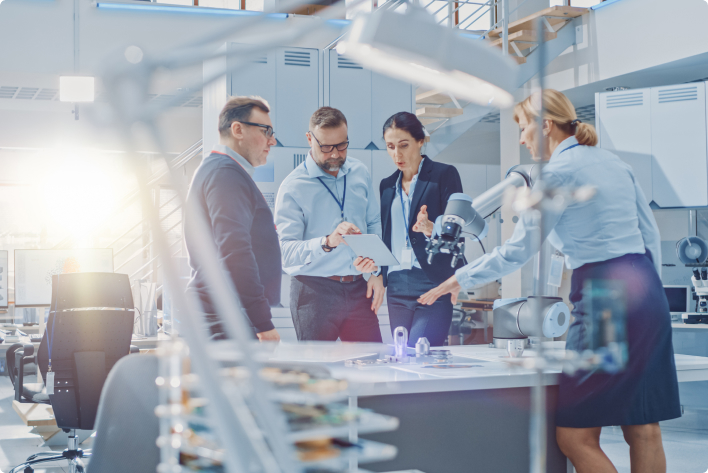 SMT lines
Surface mount: two lines, for high capacity or flexibility.
SPI 3D with Moiré technology with an accuracy of up to 12µ.
AOI 4D with Moiré technology and a resolution of 12 Megapixels.
Multi-zone ovens adaptable to any need.
X-ray machine with magnification up to 2000x.
FAL, ICT, FCT, Flying Probe Test.
Wave soldering process.
Automatic depanelling machine.
Metallographic cutting.
World class processing techniques: FOB, Coc, Underfill, Coating, Crimping.

Other services
Dedicated workshop
IP protection
Multinational engineering team for technical support
Design and development of templates and accessories
Internal reliability testing and failure and FAI analysis
Traceability at component level (self-developed MES system)
DFX Analysis: DFM, DFT. (By Value).
ISO9001: 2015, ISO14001: 2015, OHSAS18001: 2007 System

Tests
Complete range of test solutions covering all processes from manufacturing to shipping
Test solution based on different customer needs
OGP, Golden Finger inspection
ICT, Flying Probe Test, EOL Functional Test, CCD Test
Display test, RF test, two-tone test, CMM test
Tuning and analogue test, dual signal test, WIFI, Bluetooth
FR test
Reliability test (ageing test, temperature cycling test, water, dust, salt spray test).
Final test, visual inspection

Assembly
Box construction, module assembly, final assembly.
Self-developed automated assembly lines or cells
Clean cabins
Our track record is backed by the quality of our products and the recognition of our customers in more than 60 countries around the world.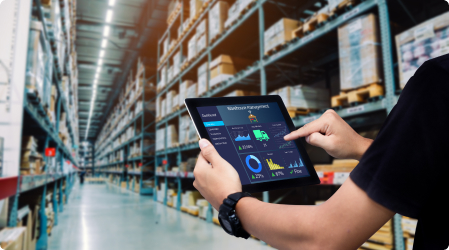 Competitiveness

Procurement and purchasing team.
Well-developed equipment, warehouses to achieve better prices and shorter delivery times.
International relationships with suppliers and abundant local resources to ensure flexibility and profitability of purchases.
Local partner team with a high level of purchases directly from China through our Hytera parent company.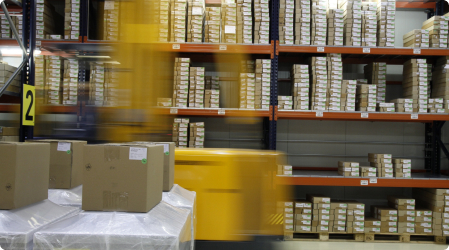 Faster delivery
Independent import and export capabilities.
Digital management system that integrates with the Microsoft-based ERP system.
Fast import / export clearance to ensure fast delivery.
Are you looking for a company that does industrial design, circuit design and software development?
We want to be your provider.
Contact us!
Our team of qualified professionals will help you with everything you need, giving you the highest level of care.